Welcome to Primary 2
Our teacher is Mrs McKay and our classroom assistant is Miss Thorne.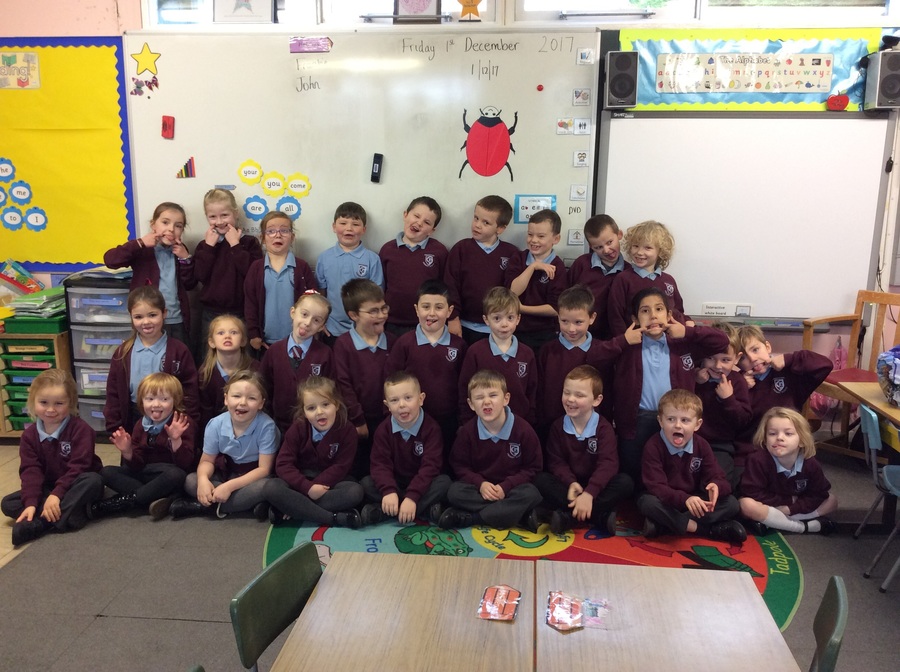 We've been looking at The Farm. We thought a lot about a dairy farm and what it gives us. We know that we get milk from cows but milk in used in lots of other things! We made our own butter and it was delicious! Some of us tried the butter milk too.
This term we've been looking at The Farm as our topic. We read The Little Red Hen and made puppets so we could act it in our theatre. The Little Red Hen had to do all the work to make bread by herself. We agree that it's better when we all work together. We had very messy play when we explored what flour was like. We added water to it so it felt like dough. We also made jam sandwiches. Yum!
Every Wednesday we have 'Welly Day'. This is where we play outside, no matter the weather. We can get wet and muddy if we want to and can explore lots of different textures and really use our imagination. We've been working at the car wash and playing with different vechiles when we studied Transport. Then we learned all about dinosaurs and made outdoor habitats for them. Some people also made carnivore and herbivore meals. At the minute we're planting flowers and crops, just like real farmers!