Welcome to Primary 2
Our teacher is Mrs McKay and our classroom assistant is Miss Minford.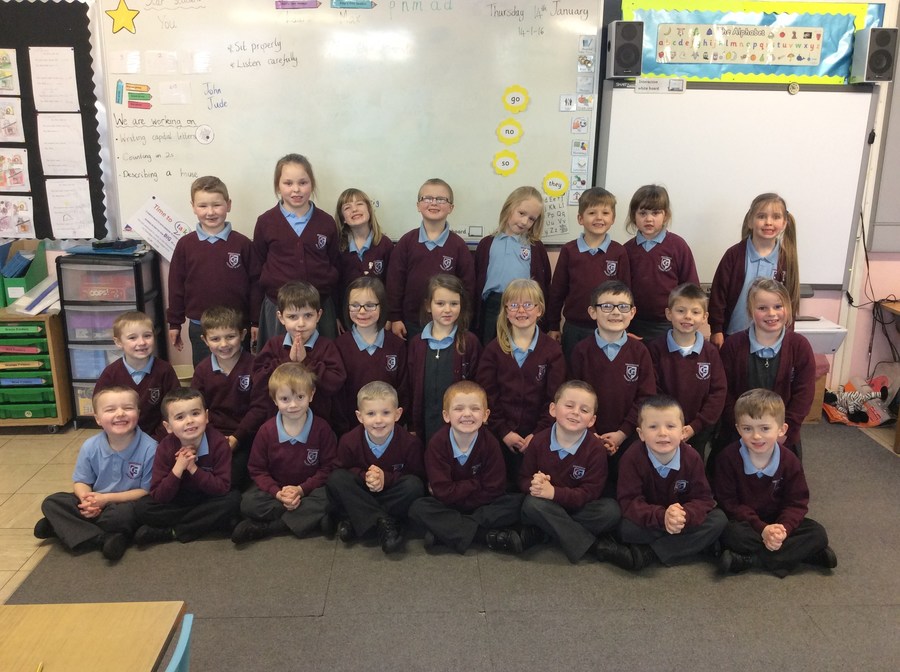 This term we've been doing the topic Houses and Homes. We've been thinking about the type of house we live in and have been describing it. In Numeracy we sorted ourselves into detached, semi-detached, terrace or flat and then made a tally. We've also been putting houses in the right size order.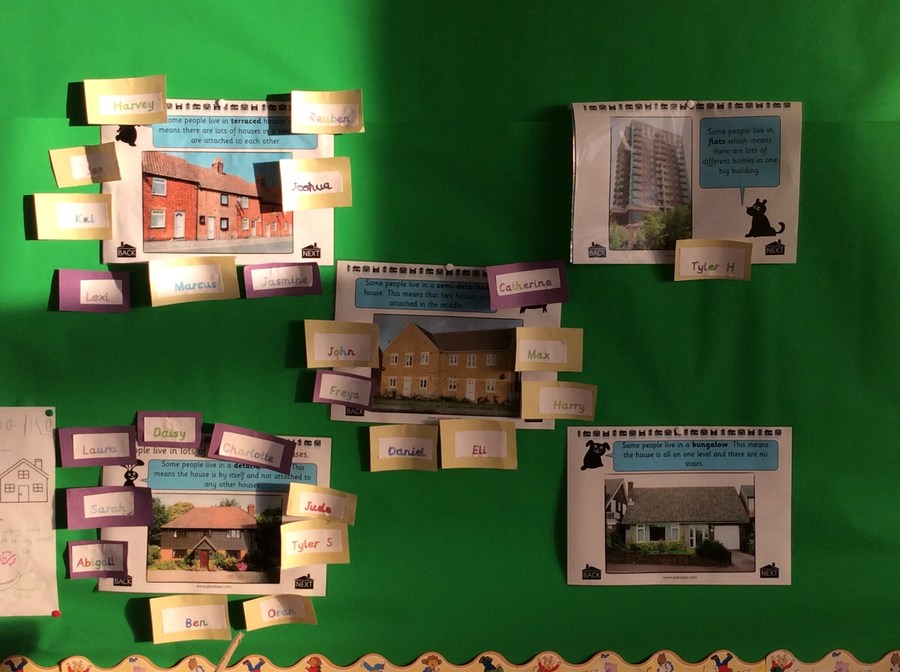 In Literacy we read the story of the three little pigs and we all think that the third pig was definitely right! However, we've thought about people in other countries who might think the first and second pig was right.
In Play Based Learning we've been having lots of fun in the house corner. Some boys just love ironing! We've also been building houses in the construction corner and using junk art. We also have practised making sandcastles.
Every week in P2 we have a class called Roots of Empathy. This is where we learn all about our feelings and relationships through the help of a baby and his mummy. This year we've had baby Harry come to visit us. It's been really great to see how he is grown and when he can do exciting things such as roll over or laugh.